Like this? Like me at www.facebook.com/mamatokus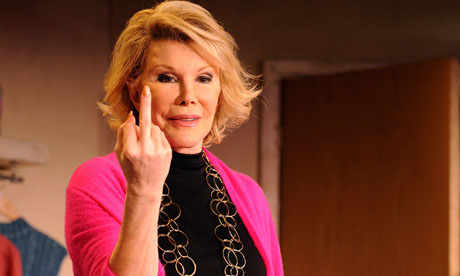 As International Women's Day approaches, let me unveil my Vaginyms to the world!
It's OK, it's not some kinda stunt for Red Nose Day (Pink Lips Day?)– it's one of a pair of poems I've written about trying to find new
So many words we use are for meat, for wounds, for rubbish animals. I think we can do better. So I thought I'd jump in with a poem outlining my train of thought. Actually, more like a train-tunnel of thought…and positive words and phrases for female genitalia. That women like.
By the way, I performed this to a positive audience at Totnes' V-Day cabaret show and a few people shouted out their own words – including the Mayor! I'm thinking of starting a list, so we can all share the wordy goodness.
Meanwhile, before you get dragged into the vaginal vortex below, read this article to remind yourself that feminists can be funny.
OK, here goes:
Vaginyms
It's feeding time of the lingo.
So down to Pet Corner we go, start with what we know.
And we know this as the pussy.
Yeah, pussy's alright, even in hip hop leers,
but does it get across the delicacy of the creature?
Rappers, I beseech ya,
Shout about the sensitivity of this kitten's ear.
If that's too infantile for a nigger,
let the pussy get bigger:
I propose ya take a trip to my lioness enclosure.
And she's hungry!
Eating's where it's at, from fur-burger to
papaya so juicy,
But let's add more to our Fanny Craddock recipe.
I fancy some finger food, the finest caviar or the
choice of luxury – a truffle in a ruffle
(for which you have to snuffle).
Get a load of my Angel Delight, my taste-bud,
tickle giblets.
My sticky, fluffy pudding, my prawn cockpit
(And for afters I'll let you wander up my Quality Street)
We're talking the Food of Love – and that's music too so
Fingerpick my cliteral guitar, pluck my viola,
get down to my Velvet Underground,
get in my groove, flip my cross-fader
(but leave the scratching to me, OK?)
It doesn't have to be analogue. We ladies prefer it digital
So run your fingers over my Oopad,
Or press my love-buzzer, open my laptop – my dingly Dell
From technical to sartorial –
Upcycled metaphors dress up our form so well
See my mink coat, my satin doll, my shining ruby,
Try on my lady glove
(you'll need all of your fingers of course)
Let us drape the language in our own inviting fashion
Set new trends, memes to our ends:
Namely, an increase in names for our crease.
Why not dip in my plunge pool, take a hot bath,
Enjoy a hot drink, get chained to my bitchin' sink,
Stroke my dearlobe, surf my boogie-barrel,
My lube-tube, my love-trough, my box of delights,
My well of desire. My reveal.
Get pulled into my tractor-beam.
Visit my pleasure park,
Come down my tunnel of love and taste my
Plump kiss-lips!
Make a pilgrimage to meet my Supreme Being!
My Supreme Bean!
 ~~~~~
 After so many baptisms, this preacher's font is dried up
(not that one)
It's time, sisters and brothers, for you to
Evangelise about what's between a lady's thighs.
Be nice – there's enough nasty names.
Play happy word games, coin shining phrases that
Value a women's currency highly.
Then drop your two cents into pools of conversation.
See the ripples spread wide.
And women once tongue-tied
Will get into their stride when they describe their
Pride & joy. Word-surfers enjoy the ride.
Me? I'll have my sweet potato French-fried…